Vertical Magazine Contributing Editor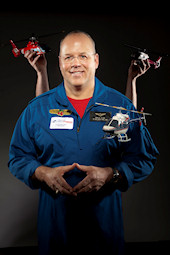 Nelson AeroDynamiX, Corp (NAC) and its President, Kevin Nelson have been active participants in the helicopter industry in many ways. Particularly, Kevin has invested his energies and time into promoting helicopters, helicopter safety, helicopter flying and, techniques and business practices for several years through published articles and news pieces in the media and in periodicals.
Most recently, Kevin has become a key contributing editor to Vertical Magazine – the "North American Helicopter Authority."
It is the most read periodical publication in the world for the helicopter industry now. Vertical publishes:
On-line magazine
Daily news blogs
Vertical and Vertical 911 print publications
Offers various other media products like web exclusive articles and video blogs.
Vertical is rich in its visual images along with its text… we say, "it carries a lot of eye candy."
Previously, Kevin was involved as a significant media source for USCG operations news as a Public/Media Relations Officer in addition to flying duties from 1988 through 1999. In addition to this he worked in concert with the author and photographer of the March 1996 issue of AIRFAN International in which they published a feature article on the USCG Dauphin and its operations in the Pacific Northwest.
View the articles written by Kevin Nelson at www.verticalmag.com by referencing the below list of articles:
Aug/Sept 2010 – Rotor Roundtable "What Makes a Good Flight Instructor" – Page 78
Jun/Jul 2009 – Rotor Roundtable on Bird Strikes with helicopters – Page 90
Oct/Nov 2009 – Rotor Roundtable on "The Stupid Things We Do" part one of a two part series on errors pilots make year after year – Page 82
Dec 2009/Jan 2010 – Rotor Roundtable on "The Stupid Things We Do" part two and final Page 62
Apr/May 2010 – "The ABC's of STC's" the steps to getting a supplemental type certificate in general terms – Page 90
August/September 2008 – Feature article "Size Matters" about the challenges of the small helicopter operators – Page 54
October/November 2008 – Feature article and resource guide "Helicopter Mobility" describing the means by which you can move skid-equipped helicopters around on the ground – Page 74
December/January 2008/2009 – page 36, feature article about Bell Helicopter's Training Academy P3 course. Kevin attended this intense Professional Pilot Program (P3) course and wrote about the experience.
February/March 2009 – Feature article about American Eurocopter's Training Center upgrades and inclusion of simulator training – Page 44
February/March 2009 –  Rotor Roundtable "Golden Parachute" regarding helicopter emergency landing criteria and a deeper look than what the flight manual goes into – Page 116
April/May 2007 Issue –  "There I was,…" An article about the importance of briefing passengers and how it helped during a major aircraft accident – Page 96
June/July 2007 Issue – Cover image and feature story, about the re-engining of the USCG HH-65B helicopter to become the HH-65C – Page 48
October/November 2007 – the first Rotor Roundtable column published which was an initiative led by Kevin Nelson to conduct 'hangar flying' on the pages of the magazine to generate thought and discussion amongst the industry regarding teaching techniques, operational considerations, etc. Designed to help build the experience of newer pilots and technicians as they build their careers in the industry. This first Rotor Roundtablep article addressed recognition and teaching techniques for Loss of Tail Rotor Effectiveness (LTE) training – Page 70
October/November 2007 – Rotor Beat news article about the collision of two ENG news helicopters in Phoenix, AZ in July of 2007 resulting in 4 fatalities – Page 12
December/January 2007/2008 – Rotor Roundtable part one of two on helicopter engine failures – the planning phase – Page 70
February/March 2008 – Rotor Roundtable part two of two on helicopter engine failures – making the perfect landing – Page 46
April/May 2008 – Rotor Roundtable on Pre-flighting your helicopter – Page 84
April/May 2008 –  "There I was,…" Landing at the New Orleans Superdome during hurricane Katrina relief work. Lessons learned – Page 108
April/May 2008 – Rotor Beat news articles on Texas Aviation Services, Heliwagon and HeliTowCart – Pages 19, 33 and 35
June/July 2008 – Rotor Beat news articles about Used Helicopter Prices, ADS-B Approach developments and Hickok Assoc's WAAS approaches –  Pages 12, 17 and 18
Vertical 911 July 2008 – ALEA Houston – Premier Issue – page 68, feature article on Law Enforcement Helicopter Completions "Politics & Planning."