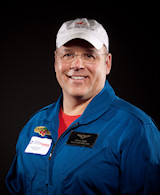 Nelson AeroDynamiX was started in 1996 by Kevin Nelson after a career in the US Coast Guard driving ships and flying helicopters. It has grown to a multi-person and growing company founded on a good entrepreneurial background, great customer service and focus, great people on staff, a caring and conscientious safety culture, a go getter attitude and dynamic thought.
The 'Aero' gives us the aviation industry position; the 'DynamiX' tells one we are dynamic, but that 'X' – it represents a tail rotor of a helicopter as our true specialty being helicopters! That name came into Kevin's head years ago while in the Bering Sea on a USCG Cutter as the Senior Aviation Detachment Leader and Aircraft Commander flying off the ship enforcing mainly international fisheries treaties, while on standby for the occasional call for a search and/or rescue in a challenging environment.
Each NAC staff pilot comes to serve the client with many thousands of hours in helicopters and much maturity and professionalism gained through years of aviation experience – often they were former military helicopter pilots flying in various and challenging missions. We have a strong safety culture, using a Safety Management System (SMS) and impart that to our customers. We serve discerning people and expect excellent outcomes.
We bring great strength as helicopter operators, but also as instructors of this unique skill. The small pool of instructors we have are very helicopter type skilled and operationally skilled to give the student customer a 'real world' and operationally sound basis of knowledge from day one.
Nelson AeroDynamiX was honored in 2005 as one of the recipients of the Igor Sikorsky Humanitarian Service Award for their efforts and contributions to the relief efforts with a donated client aircraft after Hurricanes Katrina and Rita operating in Mississippi and Louisiana.
We also have staff experience with aircraft accidents due to mechanical malfunction of aircraft. We know first hand the importance of proper training, careful planning, a strong safety culture and how to impart these experiences on those we mentor. We have paid some dues over the years that will prevent our customers from having to.
Further, the company and its staff have received professional accolades & honors inside aviation and outside as they are caring and true professionals. Contact us for a copy of our resume and for references or testimonials. We are proud of what we do and are, we look for the right clients to share in that.
Kevin Nelson, the founder and owner of NAC, is a noted helicopter operations expert, adept helicopter instructor, consultant, speaker and is a contributing editor to the most widely read industry publication – Vertical Magazine – authoring over 30 articles since 2007.